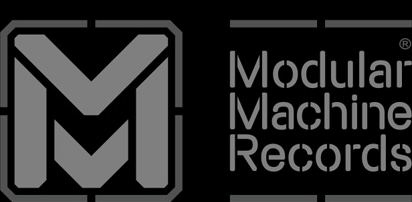 Order Vinyl Records: order [at] modularmachinerecords [dot] com
AC Records presented below are available too.
Contact: info [at] modularmachinerecords [dot] com
Digital Release 19/11/2021

Electronic Hip Hop / Dub / Modular album by MattaMass & Jeabzz.
10 instrumental tracks made with modular synths, eurorack patches, analog and digital filters & other studio hardware for bleeps, kling, klang, and glitches.
From 75 BPM to 95 BPM. It's a slow, dark, mysterious stroll in decayed desert urban areas echoing in the dark...
Welcome to your city, made of cold concrete, tar and steel.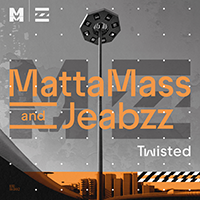 LP - 10 Tracks
Postponed Vinyl due to factory delays
White / Black marbled vinyl
Black + Pantone 804C Cover & Labels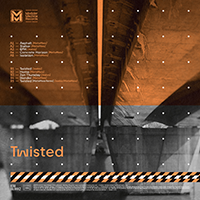 2021
Glitchy, Dark, Electronic Hip Hop / Dub
Design & Photographs: Steve Romani
www.dedblokkz.com
℗ & © Steve Romani 2021
Out Now In Digital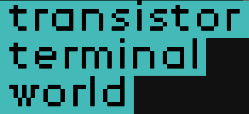 Transistor Terminal World explores the dark side of the computer world from the inside, with mysterious analog synthesizer sounds made of distorted pure electron flows and 8 bit downsampling digital treatment on filtered versatile beats.
Digital miscommunication and electronic failures are represented through a special 2 LP series totalizing 28 previously unreleased Electronica tracks - including 12 interludes added in 2008 - composed, recorded, mixed & mastered with hardware analog & digital electronic machines only in 2000/2001.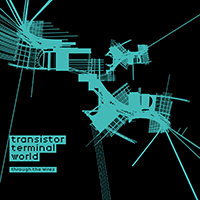 Electronica
32 instrumental tracks
℗ & © Steve Romani 2021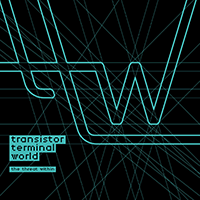 - Recorded between 2000 & 2001
- 30 sec. interludes added in 2008
- Valve / Solid State reprocess in 2009
- Full 24 Bit digital remaster in 2021
Out Now / Vinyl + Digital

B boys, B girls, after two decades of dark and futuristic electronic music production, I wanted to release a warmer flavored LP about my early influences and american roots. The Yellow Tapes, fully dedicated to New York City is sending you back to the 90's and to former Hip Hop, inspired by Soul, Jazz, Funk and even Dub. This double LP has an authentic abstract and funky taste. Recorded between 1999 & 2015 with hardware samplers, valve processors and vintage synths for a classic fat analog sound. Check it out!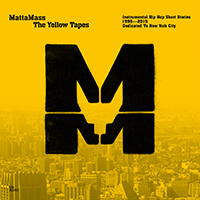 Abstract Hip Hop - 2xLP / 28 tracks
140g Black vinyl
Black + Pantone 7548C Cover + Labels
Black Poly-Lined Inner Sleeves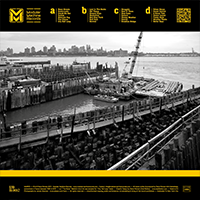 1999—2015
Instrumental Hip Hop Short Stories
Photographs by Jeroen Bosman
www.pbase.com/hiero
℗ & © Steve Romani 2015
Other Modular Machine Records releases
Other releases produced by Steve Romani AKA dB_24 for AC Records / Germany (a division of www.acidlab.de)